LOOKING FOR ACE TALENT
As Singapore's leading Economics learning centre, we are constantly looking out for talent to join us in developing Economists who are "Great Beyond Grades".
At AYE, forget about the traditional notion of "work". We are a lean and forward-looking team, working towards providing top Econs education for our students.
Currently, the following positions are open for application. [Updated 19 August, 2019]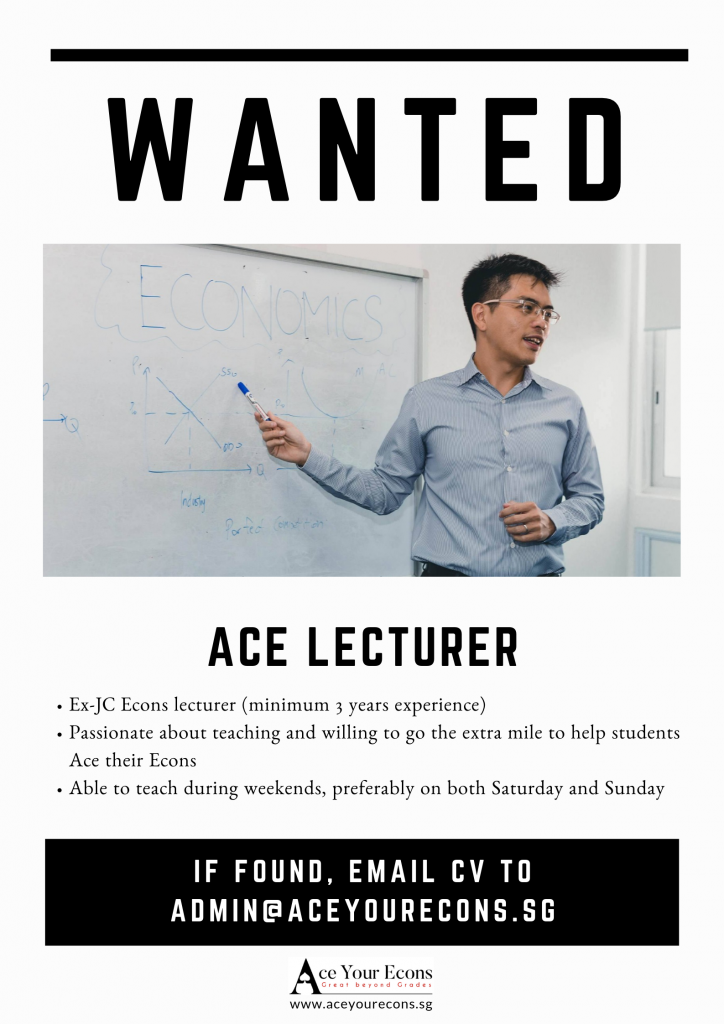 1. Ace Lecturer
The core of the AYE experience, ACE lecturers are pivotal in shaping the leading Econs education that students at AYE sign up for. As such, we have high expectations for applicants in terms of experience and passion to guide students in Acing their Econs. If you love Econs and teaching, and are able to teach during weekends, do get in touch with us.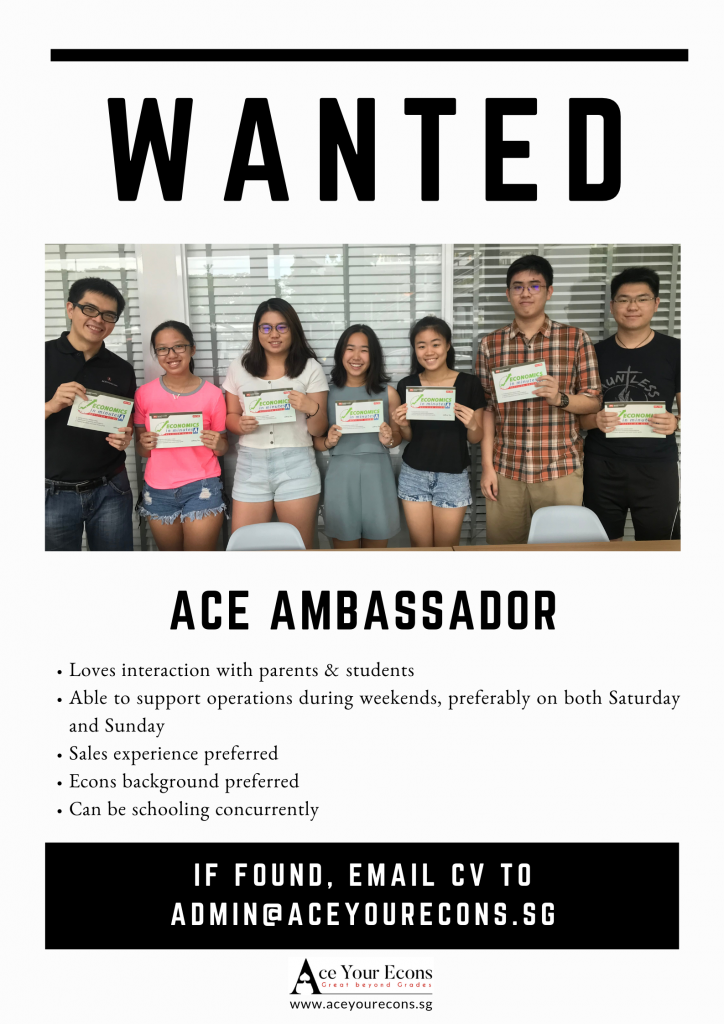 2. Ace Ambassador
As a student-centric learning centre, AYE is looking for an Ace Ambassador who loves interaction with parents and students to support our weekend operations. Weekends is usually when our classes are held, and when potential students and parents visit the centre. Hence, you will play an important role in being the face and providing key support. Sales experience and Econs background are preferred and no worries if you are currently schooling; As long as you exude great energy and can connect easily with our students and parents, we want you!
If you are interested or know anyone who might be a good fit with any of the roles above, do drop us an email with your CV to [email protected]. We look forward to receiving your applications!