Ace Your Econs will be having a career talk cum 3 years old celebration this coming 18/3/17 (Saturday), from 12pm to 4pm! 
The location will be conveniently located at Singapore Shopping Centre,190 Clemenceau Avenue, Work Central at Level 4 Annex, Singapore 239924 (1 min walk from Douby Ghaut MRT exit B):
In this series of career talk (we have a limited seating of 60 pax only), we will be inviting the top eight industry leaders from: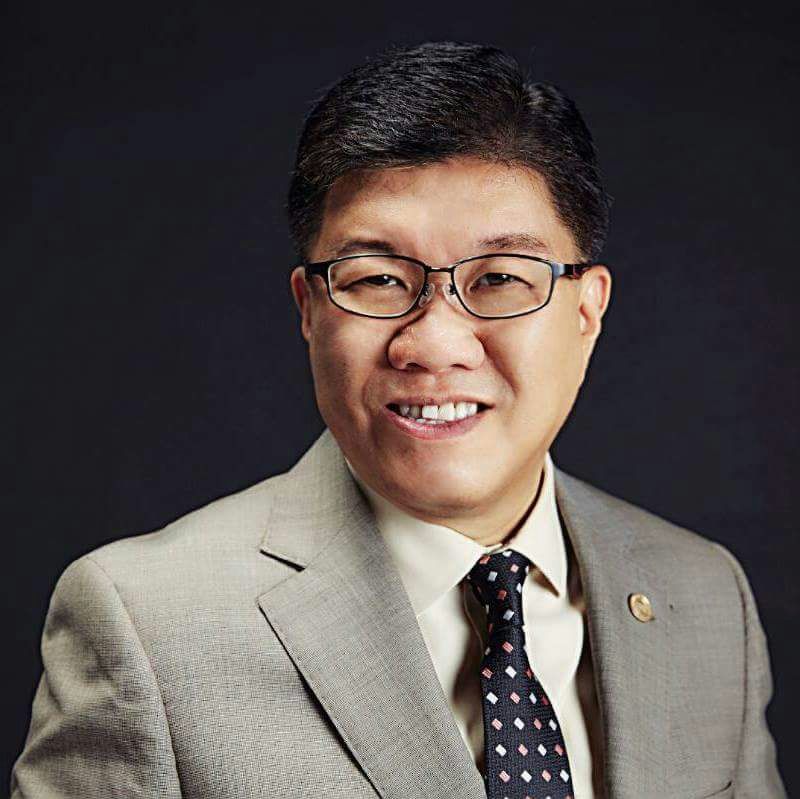 Accountancy – Johnny Lai is the CEO of Acc-Pro Business Group. He is an experienced accountant of 28 years. Previously, he took on the roles of Group Finance Manager, Finance & Admin Manager and Audit Senior.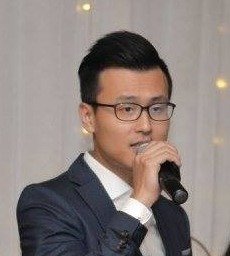 Banking – George is currently a corporate banker at an international bank and has been in the banking industry for 7 years. He graduated from NUS Business School with a major in Finance.
Finance – Valerie has more than 7 years of investment research experience from both buy-side and sell-side firms. After completing a degree in Communication Studies in NTU, she joined a boutique fund to help the chief investment officer analyse companies for IPO deals. She then worked at MediaCorp Press as a business journalist. After winning Most Promising Journalist award and completing her CFA exams in three consecutive years, she was hired by Macquarie Bank as an equity analyst. Her subsequent jobs are also related to equity research.
IT – Desmond is an IT consultant at IT Answers Pte Ltd with 18 years of experience in the IT industry. He has a strong passion for IT and desires to provide his customers with a peace of mind.
Psychology – Dr Chua Sze Ming is a consultant psychiatrist at the Institute Of Mental Health. She obtained her M.B.B.S from the National University of Singapore in 2003 and Masters of Psychiatry in 2008. She has 11 years of experience in the mental health field. She is interested in community mental health and sees patients ranging from young adults to elderly seniors in Singapore. She believes in holistic care of patients and also practises cognitive behavioural therapy. For this upcoming talk, she will be discussing the journey of a doctor and becoming a psychiatrist in Singapore.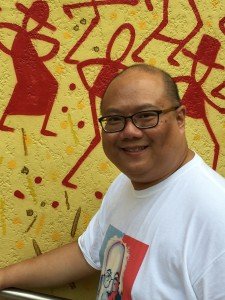 Media & Journalism – Kevin provides editorial and media consultancy services to various organisations including Nikkei NewsRise, a joint venture between Japan's Nihon Kezai Shimbun and Indian start-up NewsRise, a firm helmed by former Wall Street Journal executives. He was last senior editor in charge of the business news segments at Channel NewsAsia, and he had previously held different reporting and editing positions at Reuters, Bloomberg News and Dow Jones/Wall Street Journal. He also had a stint at INS Communications, a subsidiary of Singapore Reinsurance Corporation, where he was editor of Asia Insurance Review, a regional trade publication catering to the general and reinsurance industry, and Financial Planner, which was targeted at retail investors in Singapore. Kevin earned his MBA from Imperial College London and a BA (Honours) degree in history from the National University of Singapore.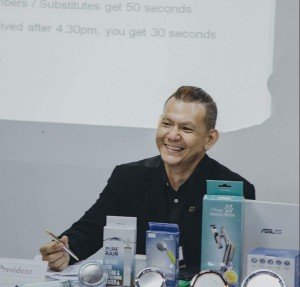 Entrepreneur – Jack is a professional team builder at Happy Sparrow Pte Ltd. He has more than 7 years of industry experience and was previously a senior captain in RSAF. He graduated with a 1st Class Honours in Electrical Engineering.
Lawyer – Bing Hong joined Peter Low LLC in 2016, after serving as an associate in one of the leading law firms in Singapore. Bing Hong has assisted and acted for a diverse array of clients ranging from ministers and MNCs to the men in the street, in numerous civil, matrimonial, criminal and probate matters. Passionate about social justice issues, in particular elder law and law relating to mental capacity, Bing Hong has written papers and articles in these areas, and some of his suggestions have been considered by the government for purpose of legislative reforms. Bing Hong has also been consulted to provide his opinion on various current issues of law and has been quoted in Today, The Straits Times and Channel News Asia. Bing Hong served as a REACH Youth Ambassador from 2012 to 2014, he was also appointed a Fellow with NUS Pro Bono Office in 2014, and was Chairman of his Class Committee when he was reading law in NUS. To date, Bing Hong remains actively involved in various pro bono work, and was named Pro Bono Champion in 2016 by NUS Faculty of Law in recognition of his efforts in advocating for the rights of the under-privileged in Singapore.
Why are we hosting such an event that significantly differs from our core business?
Despite being an a 'A' level tuition provider & barely breaking even for this event, we insist in hosting such a career event because many of our ex-students, despite doing very well in 'A' levels under our programme, went on to university and realised that they had chosen the wrong course. Consequently, 1 full year and thousands of dollars are wasted in switching to another faculty.
Some of our ex-students even graduated from local university with Dean's list / First Class Honours also ended up in wrong jobs that they dreaded going to everyday and hated every moment of it! This is a waste of their precious youth!
Therefore, we would really like to make a difference to all our ex & current students by giving them a head start in this career seminar so they do not fall into the course & career spiral trap as mentioned above!
We would also like to extend an invitation to non Ace Your Econs / Ace Your GP students to our exclusive event originally reserved for our current & ex students!
So if you are:
Still clueless in what course to study in university and what career is suitable for you;
Looking forward to have a headstart in your university course & career;
Looking to network with industry leaders;
Obtain potential internship opportunities;
Gain career insider tips from these experts as well as avoiding career ending mistakes;
This career seminar is totally for you!
Registration will start at 12pm and end at 12.20pm. As we have a packed schedule for that day (shown in table below), please be punctual!
Itinerary:
Attire:
Business Casual or School Uniform only – we reserve the right to turn away participants (with no refund) if they are not properly attired.
Fee:
The participation fee which includes a buffet lunch for the career seminar is $30. Note that we do not accept walk ins as seats are strictly allocated and food has been catered.
Be the first to RSVP your limited seats immediately!
Check Out With Paypal to RSVP now!
Frequently Asked Questions:
 Q: How do I sign up the event?
A: You need to RSVP via paypal.
Q: What can I bring into the event?
A: Please be properly attired (Business Casual or School Uniform). You may bring along writing materials to take notes.
Q: What's the refund policy?
A: The purchase is strictly non-refundable for external attendees.
For ex / existing Ace Your Econs & Ace Your GP students, your Paypal purchase will be fully refunded to you only when you turn up for the event during registration.
Q: Can I RSVP and pay on behalf of my friend?
A: Yes you can. Refer to Step 4 upon check out page.
Q: Can I pay by Cash on the spot?
A: No we do not accept walk ins. RSVP and payment has do be done via Paypal.
Q: I am not from Ace Your Econs or Ace Your GP. Can I still attend?
A: Yes, we are opening up this event and extending our invite to all of you.