Congratulations for making past the first stage of the application! You're almost there to be part of Ace Your Econs (AYE)!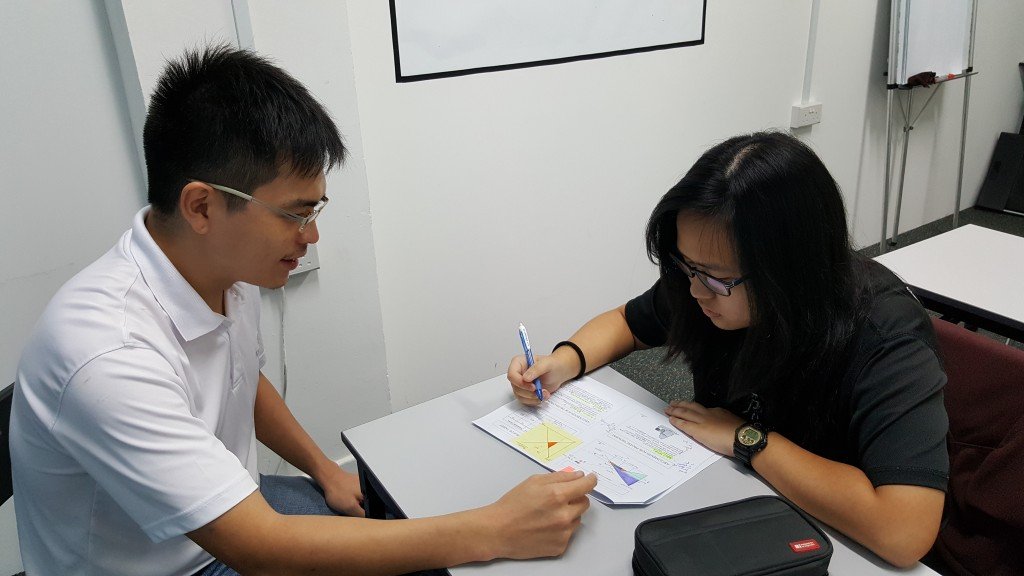 Are you ready for greater self-discovery in your upcoming assessment?
And here's our promise to you
You are not going to sit through a gruesome sales pitch where we just 'hammer' you reasons why you should sign up with us (this is an actual assessment to find out your strength and weakness and how we can customised a solution based on your weakness).
You will learn simple, effective and practical writing tips you can instantly execute for your next CSQ & Essay.
If we wasted your time, let us know and we will hand you $50 personally to cover your Grab / Uber ride home. Who does that? No one (We've checked).
What's the worst that could happen?
If we deliver our promise, you will leave with a set of practical tools for your next CSQ & Essay writing.
If we've wasted your time, you get $50.
Either way, you win.
If this is not the best deal in your life, what is?
Frequently Asked Question(s)
Q1: Do you provide a trial class?
A: No we don't. However, applicants can opt for an optional assessment prior to formal enrolment to get a full in-depth assessment of your own strength and weakness with the AYE curriculum team. Why pick a mass trial class when you can benefit from a personalized session? 😉

Q2: Will I be rejected immediately if I fail the assessment?
A: No you will not. As mentioned in #1, the assessment is an optional session to assess your strength and weakness, not to cherry-pick and reject weak applicants.
Q3: Is an assessment really necessary? 
A: In AYE, we understand that different students have different learning potentials and learning needs. As such, the assessment is conducted on a 1-to-1 basis to help diagnose each applicant's strengths and weaknesses before tailoring a unique solution to help each of you. The assessment is highly encouraged but not strictly necessary.
Q4: Is parent participation necessary in the assessment?
A: We recommend one of your parents to observe how the assessment is conducted and interact with us.
Q5: Why is parent participation highly recommend?
A: No amount of tuition will work without the insight and support of parents. Hence, this assessment will also be used to find out more about the child's character and learning attitude from the parents' perspective. Lastly, this is an excellent opportunity for parents to interact with the tutor in charge who is coaching you / your child.
Q6: Is the assessment free of charge?
A: Yes it is. We are committed to keep this FOC (U.P: $300) to all applicants who need our help. That being said, we will have to cease this as soon as our classes are filled. Thus please note that this session is on a first come first serve basis.
Q7: What topics do I need to revise for the assessment?
A: The assessment is supposed to test you fairly on your existing proficiency level and mirror an exam situation. Would you know the exact topics for your exams?
Q8: I am a JC1 / Private Candidate with no prior experience in Econs. Can I still attend this assessment?
A: The focus of this assessment will be adjusted to widen your exposure in Econs questions instead of proficiency testing. No prior experience is required.
Q9: If I would like to skip the assessment, can I pay and register on the spot?
A: Yes you can. Please inform your enrolment in charge you wish to register directly. However, you will have to drop by the learning centre at least 3 working days before your class to collect your welcome package which includes your lecture booklet and learning management system access.
Q10: How much is the school fees and what is the schedule of the on-going classes?
A: Please refer here.
Q11: What is the class size of AYE? (and other class related questions)
A: Please refer here.
Q12: What do I need to bring along to register directly / participate in assessment?
A:
[aio_button align="center" animation="none" color="blue" size="small" icon="down-arrow" text="Download Registration Checklist Here" relationship="dofollow" url="https://bit.ly/2MWPWGE"]